By: Laura Schrauwen
Tutors: Gert Pasman & Lydia Thé
Keywords: Cafés, waiters, waitresses, appreciation
---
Design Goal
My design goal is to make waiters and waitresses working in cafés feel more appreciated during their work.
Interaction vision
Receiving a child's drawing.
"A child's drawing is personal, sincere and created with effort. It represents the world around them in a happy way and its value will stay forever"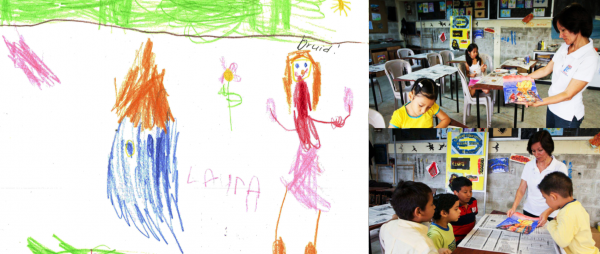 Coast-it
Coast-it is a set of coasters which can be used by café visitors. It aims to let waiters and waitresses feel more appreciated during their work. It does so, by triggering compliments and feedback from the guests during the serving process. Every coaster includes a statement. Guests can respond to every statement by rotating the disk inside the coaster. Also, every coaster includes a small blackboard surface on which guests can personalize their message even more.
Besides coasters used by the guests, the set also includes one coaster where the waiter or waitress can write their personal recommendation on. In this way, a connection between the waiter/waitresses and guests is immediately created, which will also contribute to gratitude.
Presentation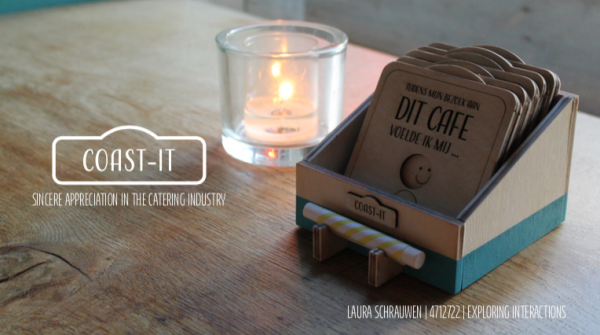 Poster