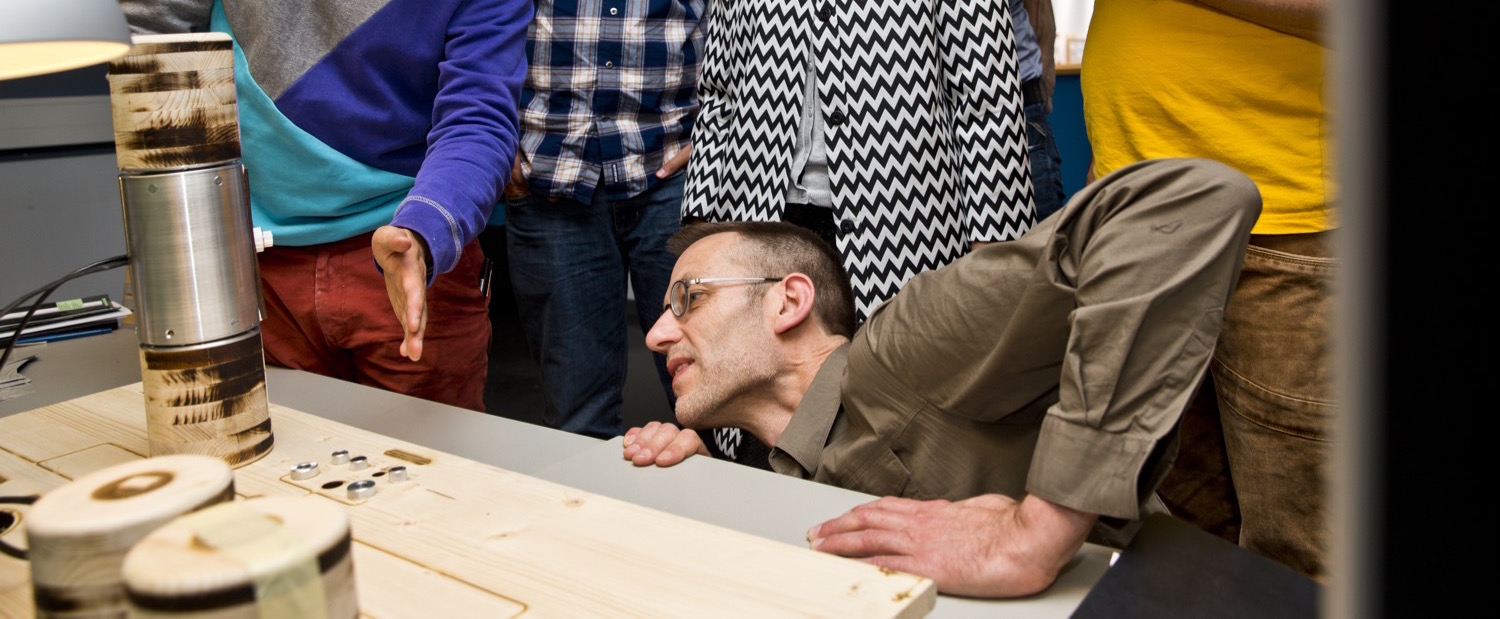 In 2000 I joined the IDStudiolab at the Faculty of Industrial Design Engineering as a research and education assistant. Many IDStudiolab members where developing experiential prototypes in the course of their project, I helped them to involve computer technology in their prototypes. In order to make it possible to experience at first hand how interactive prototypes performed or to verify design ideas with users. Gradually I became more involved in teaching design and with the organisation of the Studiolab design research community. I currently hold the position of lecturer with research and organisational responsibilities.
1998-2000
I joined V2_ as a technical manager of V2_lab a new production facility for interactive art installations. Together with my colleagues at V2_ a we assembled V2_lab with the technical means and personal to help artists realize their projects for international art exhibitions like Ars Electronica Festival and the Dutch Electronic Art Festival.
1988-1998
My first tour of duty at the Technical University of Delft was at the Computer Graphics group of the Computer Science department. During these 10 years I was involved in the system and network management of the group's computer systems, taught computer graphics and scientific visualization workshops and was involved as a software engineer in research projects.