The 2018 version of ITD was dedicated to speculative design of tools for urban citizenship.
By "tools of citizenship" we mean interactive technologies that allow city dwellers to become more informed, more active, and more influential in shaping their future city. Such tools may provide realtime information about the city, provide citizens with the means to express their preferences and debate relevant issues, foster a sense of community and urban identity, promote direct political involvement, as well as any other form of direct action to shape the city. The aim of the theme is to allow students to critically explore and communicate through their interactive prototypes emerging spaces for urban citizenship.
The site and 'real world' context for such speculative explorations is a future Rotterdam. Each ITD team was assigned two topics related to the city of Rotterdam that will form the focus of the design activities:
Urban issue : a specific area of urban design and development (one of mobility, food security, health, energy, housing, natural resources (water and air)).
Geographic site : a specific Rotterdam neighborhood (one of Spaanse Polder, Cool, Charlois, Hillegersberg, Feyenoord, Merwe Vierhavens, CSKwartier).
Students were encouraged to make additional choices that give a clear initial direction for conceptualisation, such as designing for a specific age group (children, teenagers, adults, elderly, etc.), an ethnic group, a professional group, etc.
The course's theme is related to research of Dr. I.J. Mulder as part of the European research project Open4Citizens.
A catalog featuring the different projects can be downloaded by clicking on the image below (PDF; 50mb).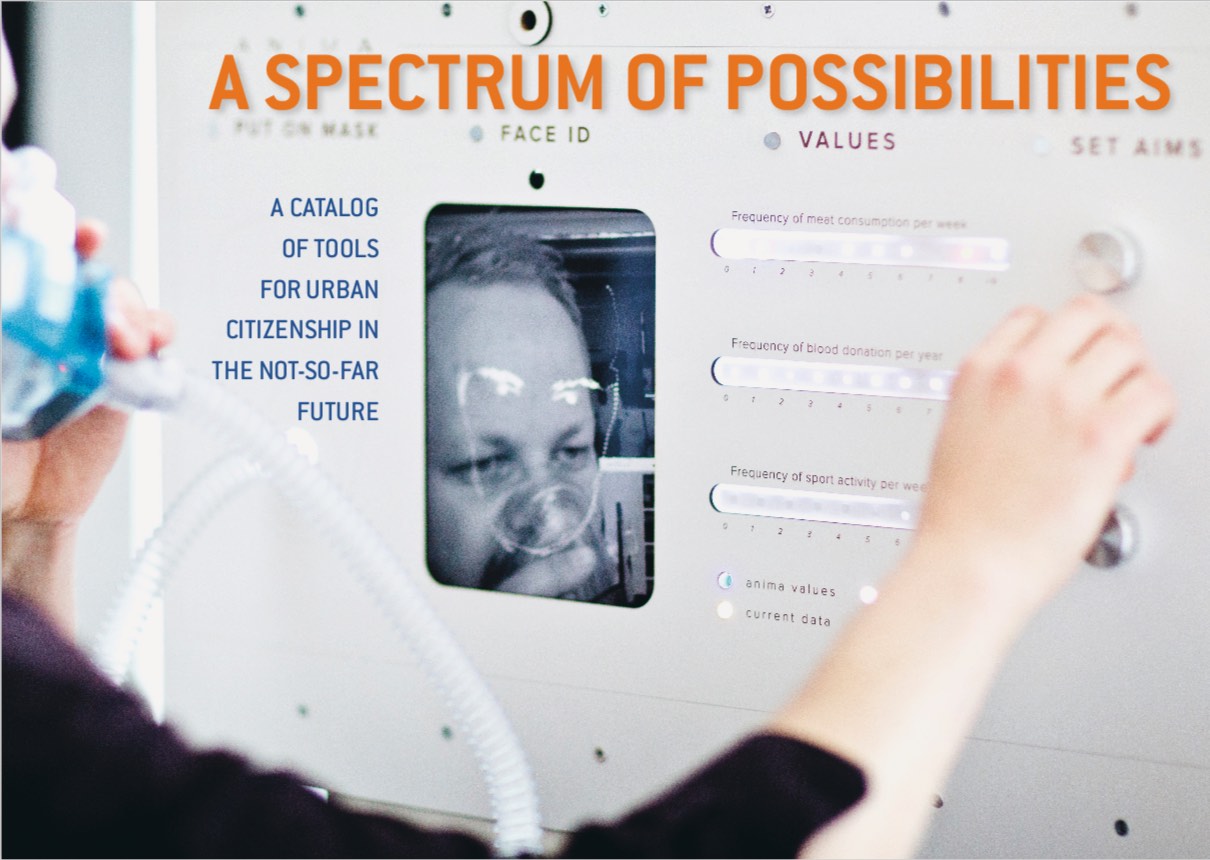 Catalog Colophon
Coaches: Roy Bendor, Martin Havranek, Aadjan van der Helm, Wouter van der Hoog, Thomas Jaskiewicz, Marise Schot.
Student assistants: Thomas van Arkel, Ties Luiten, Floortje Lycklama à Nijeholt, Stephan Olde.
Technical support: Richard Bekking.
Edited by: Roy Bendor, Aadjan van der Helm, Tomasz Jaskiewizc.
Text by: Roy Bendor, Tomasz Jaskiewizc.
Images by: Guus Schoonewille, Thierry Schut.
Graphic design by: Corrie van der Lelie, Jooyoung Park