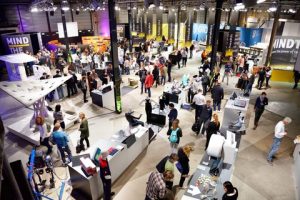 MyFutures is present at the Dutch Design Week this year! Froukje Sleeswijk Visser speaks about Research Through Design during the Drive Festival and we have an installation at the Mind The Step Exhibition. 

Installation at Mind The step
Mind the Step is a collaboration between the three technical universities of TU Eindhoven, TU Delft and Twente and shows work from various faculties.
MyFutures is present with the installation "Meet your futures!". The first generation 130-year-olds has probably already been born. But how do you live an extra life? And how can you, as a pioneer, design this new phase in life? Curious? Drop in and discover it together with MyFutures.
Location: Klokgebouw 50, Strijp-S
When: Opening: Saturday 21 October 14:00
Opening hours: Sat 21 Oct until 29 October, 11:00 to 18:00
Presentation at DRIVE festival
DRIVE is the annual Design Research & Innovation Festival for designers, researchers and their colleagues working in business, government and top sectors.

Froukje Sleeswijk Visser will talk about the role of Research Through Design in the MyFutures project.
Location: Natlab Kastanjelaan 500 5616 LV Eindhoven The Netherlands
When: Thursday 26 October 11:30 – 12:30