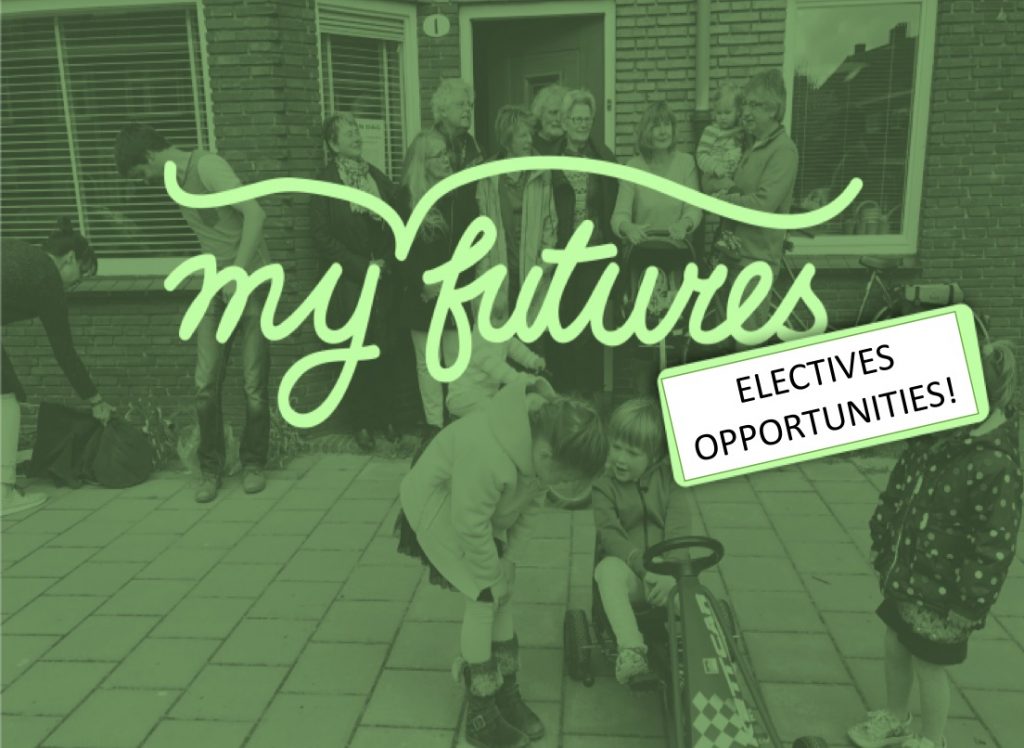 This Fall, in 'semester 3', we offer 3 electives that connect to MyFutures.
In MyFutures, TU Delft design researchers, in collaboration with the Design Academy Eindhoven, care organisations, municipalities, and insurers, aim to develop Tools to support thinking about personal futures. This Fall semester we organize three ways to engage with this project in elective courses, building on what was already learned in the project, and working with us to help the project progress.
ID5663 Contextmapping Skills  is the advanced training ground to learn contextmapping with the pros. In groups, you will carry out a complete contextmapping study for a real societal partner. You will defeine the research question, scope and focus, create the materials, conduct sessions, analyse and report the results. CM Skills is taught in collaboration with Design Agency Muzus.  As with last year, the clients/partners will come from the MyFutures problem space. (6EC, Tuesdays in Q1 and Q2) <More…>
In the new electives format ID5070 Deep Dive, you will study an area of scientific and practical knowledge in-depth. This involves reading, finding literature (and in this case: design examples), and discussing these in interaction with experienced academics. This first edition's topic Design for (?) User Biases is tied closely to MyFutures: how do people make decisions, what stands in the way, and what can be done to help them.  This course will be taught by Pieter Jan Stappers and a visiting researcher from the University of Minnesota, USA. (3EC, Wednesdays, in Q1) <More…>
Finally, if you are interested in doing an individual research project ID550X, contact us. We are interested in guiding research projects which build on and contribute to the MyFutures insights, especially about 'making plans for personal futures). (Individual scheduling, 3, 6, or 9 EC). Questions? Contact p.j.stappers@tudelft.nl or f.sleeswijkvisser@tudelft.nl.