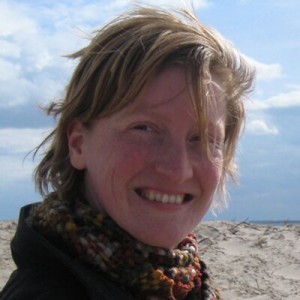 My name is Eefje Ernst and the coming two years I will work as a Design Researcher on the project 'My Futures – Tools to Support Thinking about Personal Futures' together with Pieter Jan Stappers and Froukje Sleeswijk Visser.
After I graduated in Industrial Design Engineering (DfI) at the TU Delft in 2007, I followed courses in Sociology and Philosophy at the Erasmus University in Rotterdam; broadening my design skills with knowledge on social issues and ethics. Since 2009 I have worked as a Social Designer for a variety of clients.
About MyFutures:
At some moments in life, we have to make decisions and arrangements for our long-term life situation. This can be at retirement, on finding out we have a chronic health issue or when our family situations change. Unfortunately people are notoriously bad at thinking realistically about their future.
How can you let 'anyone' think about their future in a way that uses the powers of design thinking? In 'My Futures' we take on the challenge to create the tools to do so.
At June 20th we  kicked-off the project with all partners involved in studio SAY.