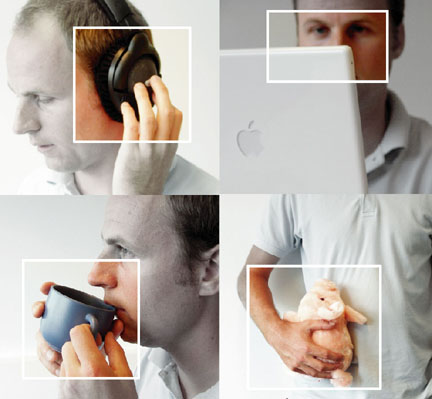 Background
The story of me in Delft started 1994 when I began to study Industrial Design Engineering at the Delft University of Technology. In 2001 I obtained my Masters Degree on a great project called 'Bubbles in the Sky: The visualization of temporal information in Tunnel-in-the-Sky displays'. This was my first introduction to the ID-Studiolab. where the project has been carried out in combination with the Delft University of Technology faculty of Aerospace Engineering and the Wright State University, Department of Psychology , where the research phase took place.
After years of theory I wanted to gain some more practical knowledge. Both Hulshoff Wonen in Amsterdam and MeruTeam in The Hague gave me the opportunity to do so. In Juli 2004 I began working on the research project with PhD potential 'Sensory Dominance in Product Design' , again at the (familiar) ID-Studiolab. My contribution to the project has ended just before christmas 2005. Currently I'm on the lookout for new challenges!
For more detailed information, you can read my curriculum vitae.
Kind regards,
Jacco Otten